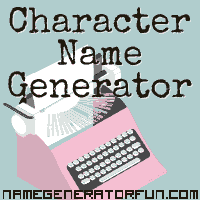 She is a European American female.
Personality: The Composer.
ISFP: Introvert Sensing Feeling Perceiving.
Quiet, serious, sensitive and kind. Does not like conflict and avoids doing things that will generate conflict. Loyal and faithful. Private. Timid and prone to discouragement. Socially uncomfortable. Suggestible and not self-confident. Second-guesses self. Lower energy. Fears drawing attention to self.
Very well-developed senses, and aesthetic appreciation for beauty. Flexible and open-minded. Likely to be original and creative. Enjoys the present moment. Disorganized, easily distracted, prone to discontentment, easily disturbed. Prone to confusion.
Not interested in leading or controlling others. Not aggressive. Timid, fearful, anxious, guarded, not confrontational. Longs for a stabilizing relationship. Can be overwhelmed by unpleasant feelings. Prone to quitting. Fears rejection in relationships, emotionally moody, needy, prone to sadness, dislikes change, indecisive, modest, doubting, prone to laziness.
Psychological Disorder:
Cyclothymic.
Favored Careers:
sports management, pediatrician, school teacher, carpenter, veterinary technician, singer, health educator, stay at home parent, hospitality worker, pastor, athlete, physician assistant, photographer, health care worker, shop assistant, stylist, website designer.
Unlikely Careers:
professor, marketing, academic, criminal psychologist, politician, comic book artist, actor, psychoanalyst, DJ, judge, entrepreneur, attorney.
Get your own character name from the character name generator!